Since their formation in 2009, Polar have been on a no holds barred rampage of the UK hardcore scene. The release of their debut EP (This Polar Noise - Wolf at Your Door Records) in Feb of 2011 pricked up the ears of the hardcore community. The release of the debut album, Iron Lungs (A Wolf at Your Door Records) in May 2012 cemented their foundation as one of the most promising bands of a generation.

The success of the band's prior releases provided for an unrivalled touring schedule. Having toured with the likes of Young Guns, While She Sleeps, Defeater and Funeral For A Friend amongst many others, Polar's live show has proven to be a force to reckoned with.

In May 2013, the band released their 2nd EP, 'Inspire Create Destroy' digitally through Oli Sykes' (Bring Me The Horizon) clothing label, Drop Dead. Having caught IATDE Records attention with this EP and the bands continued relentless tour, IATDE Records snapped the guys up. IATDE Records will be releasing a 7" vinyl version of this EP which is aimed for Late August 2013, this will be followed up in November 2013 by the bands 2nd full length album that is currently being written and will see the band build on their sound from their previous EP. IATDE Records is very excited about the link up with Polar and see it as a total honour that the band have chosen to deal with us.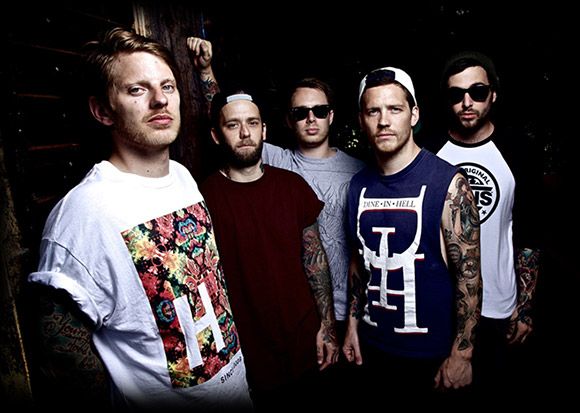 Two videos have been released from the 'Inspire Create Destroy' EP both of which are embedded on this page

Before the bands release of their 2nd album on IATDE Records they have a 4 date Southern UK tour lined up with Heights 25-28 Jul, followed by a 10 date European tour in September, then a 14 date European/UK tour as main support to Funeral For A Friend so there's no excuse to not catch the guys at what they do best!

Running on a diet of long drives, no sleep, stale bread and a negative bank balance, Polar are now ready to take their career to the next level. Inspire Create Destroy is the first step in doing so and a quick introduction to a new band.