Architects, hailing from Brighton, were formed in the beginning of 2004 with a shared passion for anything metal. Drawing influences from bands such as Ion Dissonance, Botch, Decapitated and Deftones their music is designed to shave you a new face and leave you crying out for more.

Having already played shows with such bands as Napalm Death, Nile, Bring Me The Horizon and God Forbid and a full UK tour with Beecher at such a young age, you couldn't help but feel like there's something special going on.
Their demo, which was recorded earlier 2006, began to display what the band were about, Architects are undeniably unique, be sure you don't miss out.
Architects debut CD entitled 'Nightmares' was released late 2006 , recorded at Elite Force One Studios. Eight Tracks of full on technical metal / hardcore that takes absolutely no prisons. This CD got the band noticed by Distort Records (Cancer Bats / Alexisonfire) who licensed the CD in Canada.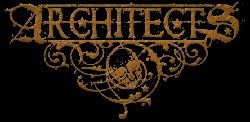 Just before the recording of their next album Matt left the band and Sam was recruited. Architects went on to release 'Ruin' on Distort Records. Then signed up with Century Media who released 'Hollow Crown' and then the highly successful 'The Here and Now' which reached 56 in the UK album charts. The band went on to tour the world on the back of the success of 'The Here and Now'
N.B. We signed Architects up of the back of the positive feedback from Karl Middleton (vocalist in Earthtone 9) who was singing the bands praises.